Add Tenantos Server
Go to the WHMCS Admin backend and click Setup → Products/Services → Servers.
Create a new group if you plan to use multiple Tenantos accounts, or click Add New Server.
Fill out the form:

Name: Any short description
Hostname: Domain of Tenantos
Module: "Server Manager"
Username: Leave blank
Password: Your API key

Create a new server group and add the created server to the group.
Afterward, you can start configuring your products and start using the admin module page ("Addons" -> "Server Manager").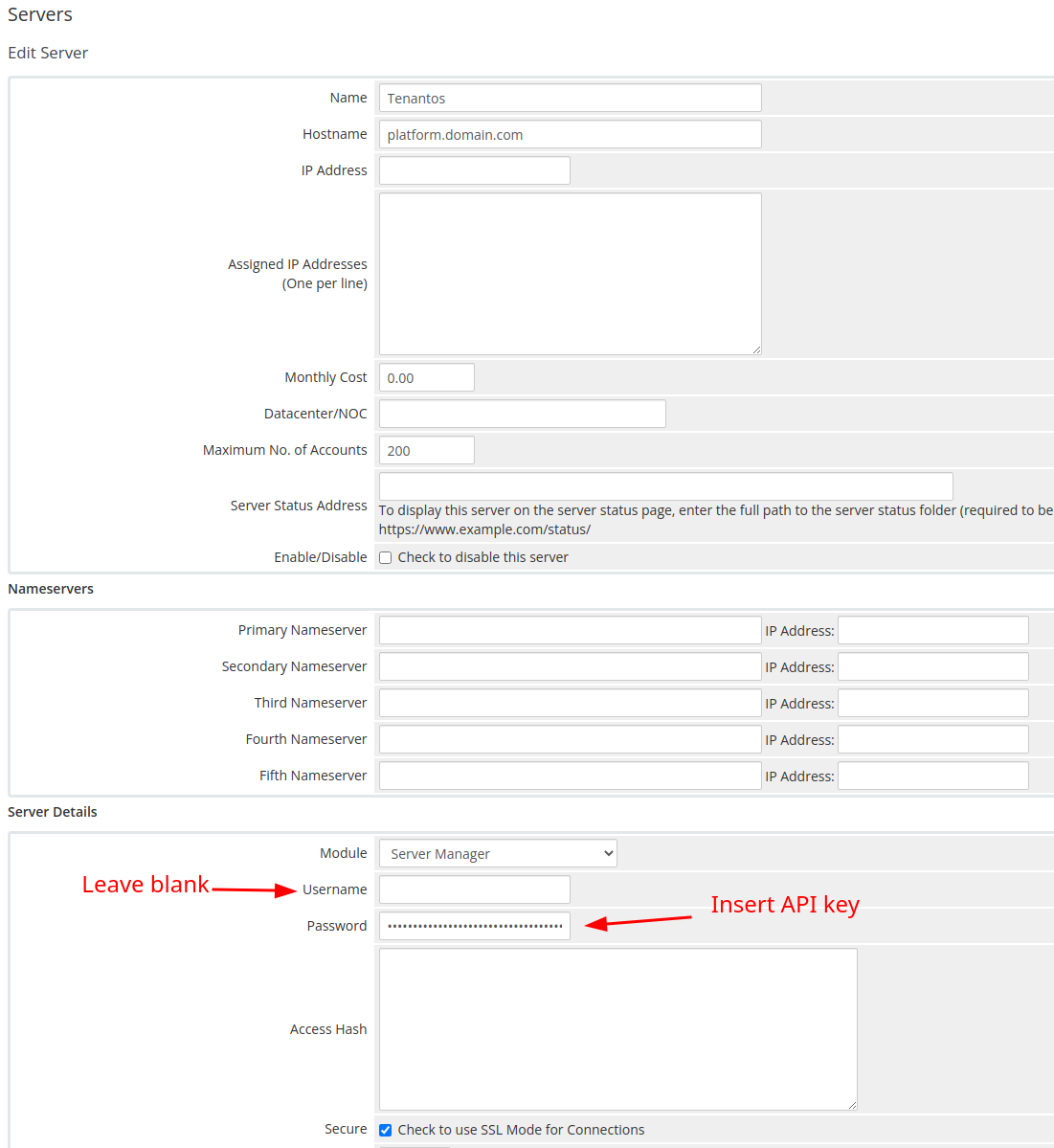 How to create an API key?
Login into Tenantos.
Click on your username on the top right corner, click on "My Account".
Click "API Keys" in the navigation bar and then click on the plus sign at the bottom right corner.
Enter a short description and click the create button.